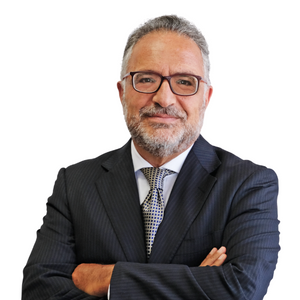 CONSTANTIN SALAMEH
Investment & Financial Advisor
Constantin has a 35-years track record in funding and transforming corporations and MSMEs across the world as the CEO of HP Financial Services in EMEA and Asia Pacific (1984-2003) and as the CEO of global investment groups such as AMS Group and Al-Ghurair Investments (2004-2014).
He joined Stanford's Graduate School of Business SEED Program in 2015 and provides advisory and funding services to Stanford SEED social SMEs in both East and West Africa.
Constantin is a Board & Investment Advisor with Berytech, WE4F MENA, the Yaro PE Fund, the Debbane Agri Group, CCHO, Joisam, Emigoh, Optique & Vision, Ground Vertical Farming, the EHS Group and the Naho Medical Group while providing financial and management advisory services to several companies in Europe, the Middle East & Africa (EMEA) regions.
He holds engineering degrees from King's College London & MIT, and an MBA from Stanford's Graduate School of Business. He is an investor and board director of 10 companies and foundations in the EMEA region including the Happy Childhood Foundation, Ashesi University and Bedayati.